BIOFACH Newsroom
Organic food products: Trends and themes for 2021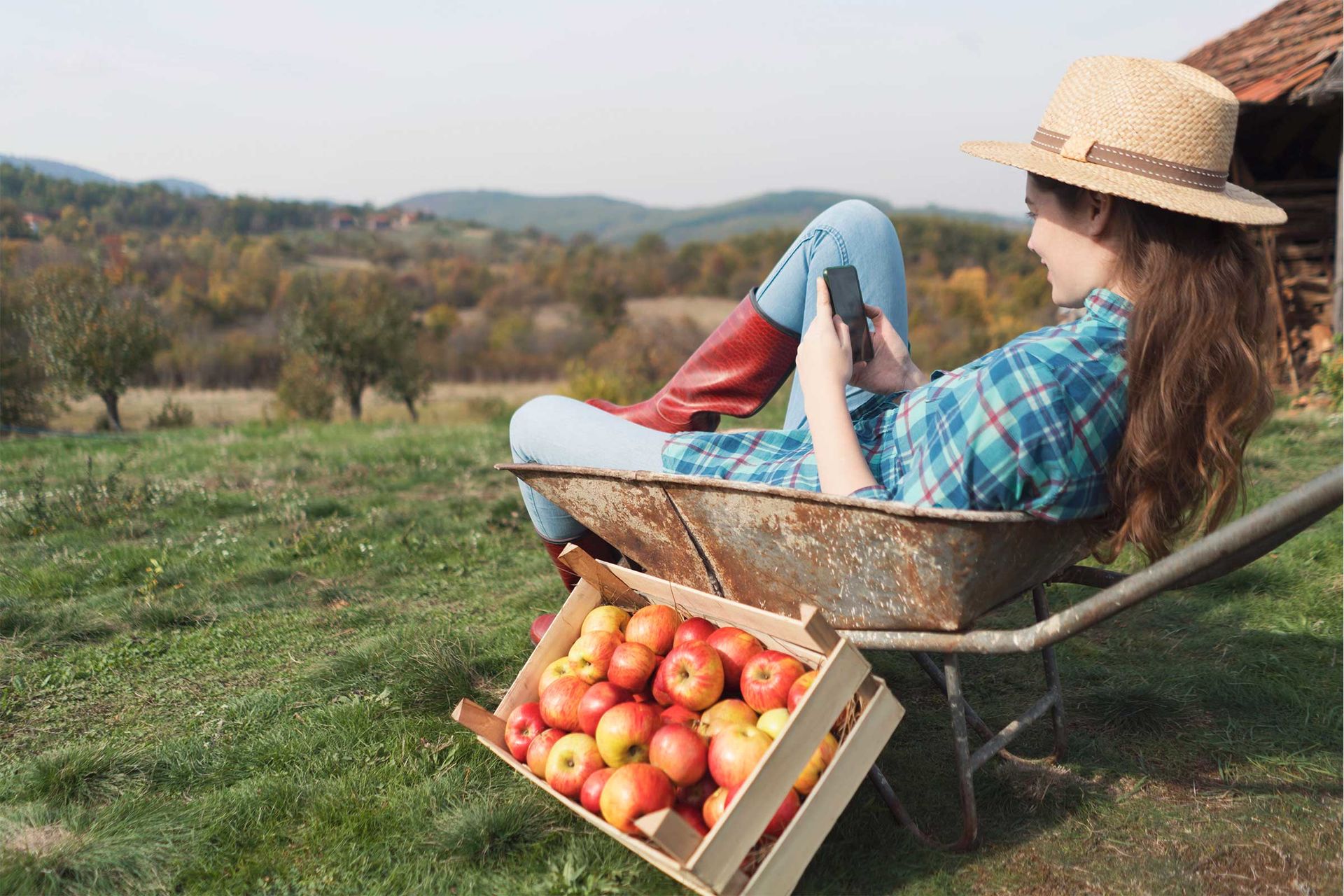 Scheduled for 17-19 February 2021, the eSPECIAL for BIOFACH, the World's Leading Trade Fair for Organic Food, and VIVANESS, the International Trade Fair for Natural and Organic Personal Care, will be an occasion for global professionals and industry representatives to discuss the year's trends and themes. But only at a virtual level, instead of the customary in-person event in the NürnbergMesse exhibition halls. Every year, this international opportunity to interact and share knowledge proves its worth once again as a vital component in the future development of the organic sector. Third-party perspectives always add value, and it is worthwhile to incorporate them in industry discussions. That is why we have asked a range of bloggers, Youtubers and Instagrammers to tell us which themes they believe should drive the sector in 2021. After all, hardly anyone is closer to the target group than they are. And hardly anyone reports so openly and authentically. We have answers from five of them, and they did not mince their words.
Organic food industry on the rise
Based on information from the German organic industry summit organization Bund Ökologische Lebensmittelwirtschaft (German Federation of the Organic Food Producers, BÖLW), German spending on organic food and beverages increased by almost ten percent in 2019, to a total of almost €12 billion (source: BÖLW). That is the result of a trend that led the share of overall foodstuff revenues represented by organic food products to almost double in the past decade (source: Statista 2020) and also grow by about six percent in 2020. This is also supported by figures from the Ökobarometer study by Germany's Federal Ministry of Food and Agriculture, in which half of the respondents said they regularly purchased organic products. In terms of future intentions, more than 90 percent of respondents said they would choose an organic product version at least occasionally. The top five reasons consumers gave for purchasing organic products were species-appropriate animal welfare (95 percent), regional origin or support for regional businesses (93 percent), social standards or a fair income for producers (92 percent), avoiding pesticide residues (90 percent) and lower volumes of additives and processing aids (90 percent).
Key themes at the BIOFACH eSPECIAL 2021
That summarizes the situation so far. But what does the future hold? In a recent interview in food industry magazine Rundschau für den Lebensmittelhandel, Danila Brunner, Executive Director BIOFACH and VIVANESS, outlined a number of themes the organic sector must focus on in particular in 2021. She perceives a growing focus on health and values among the population, and the need for a future-oriented transformation of the global organic movement. Political questions regarding organic legislation, use of raw materials, delivery chains and themes such as environmentally friendly packaging, or the trend toward unpackaged products, are also focal points for the sector and therefore have a place on the agenda at the trade fair. That is one reason why the BIOFACH Congress theme for 2021 is "Shaping Transformation. Stronger. Together." The topics under discussion will include how we can make even better progress with the urgently required change in our eating culture by combining a variety of transformation movements. The coronavirus pandemic and its impacts on the community and society in general also play an important part in this regard, and will be discussed in various forums.
Topics and trends from the community
The focal points of the trade fair also cover many of the topics established bloggers, Youtubers and Instagrammers in the organic community consider relevant. They also see the need for environmentally friendly, plastic-free packaging and for more practicable unpackaged and reusable solutions, in addition to the importance of asking about the origin of raw materials and supply channels. The key concepts here are more regionality and more critical questioning regarding which raw materials really offer no alternatives. The demand for greater regionality is also supported by the results of the Ökobarometer study mentioned above, which shows that almost 80 percent of respondents consider it important for organic products to be also regionally sourced. According to the foodstuffs industry, regionality is one of the most exciting food trends, with a rating of 71 percent (source: Statista). And according to a study by trade research institute IFH Köln, there appears to be a significant increase in consumer sensitivity to environmentally friendly packaging solutions (source: VDW study by IFH Köln). This is clearly another area in which consumers and the industry are speaking the same language, although, in the opinion of the bloggers, the community appears to want more independent, environmentally meaningful foodstuffs instead of mere "copies" of conventional products. This latter point can be clearly construed as a well-intentioned appeal to the organic sector to stay in touch with its own values, creativity and inventiveness, even in the context of continued growth.
> Secure your tickets for the BIOFACH / VIVANESS 2021 eSPECIAL now! <
Franzi Schädel, business operator and blogger, franzischaedel.de (www.franzischaedel.de): "What I want for 2021 is much more genuinely sustainable and future-proof thinking from the organic sector. What's happened frequently in recent years is that conventional consumption has crossed over into the green sector to a great extent, and suddenly everything we considered critical in the conventional market was also there in the organic world. My favourite example is a kind of "Billy Bear Sausage" for children, which I suddenly found at BIOFACH in 2018, and was purely and simply a way of greenwashing a product that's the target of genuine criticism, especially in view of the climate crisis. Of course the organic sector should reach out to conventional customers and appeal to them, but I'd prefer that it didn't simply copy conventional products. Instead it should make room for new, future-proof, healthy and climate-friendly foodstuffs."
Verena Hirsch, blogger at allmydeer (www.allmydeer.com): "From the consumer's perspective, the trend is toward more regional and plastic-free solutions in any case. I can witness that in my job in the organic store. I hope the steps already taken in the area of environmentally friendly packaging can be pursued and improved even further. I'd also like to see more networking in the organic sector to take unpackaged and reusable solutions further. At the same time, I'm sticking to my main theme: more action, not more products. We're increasingly losing sight of what "organic" is really about. We need innovative and future-proof solutions that will show what organic really means. In terms of both practice and communication. That's especially the case when we have coronavirus to deal with."
Andrea Uehr, blogger at Nachhaltigkeit? Warum nicht! ("Sustainability? Why not!") (www.instagram.com/nachhaltigkeit.warum.nicht/): "I think it's quite clear we need to take further steps in the area of packaging. There can be no more excuses, since some businesses are already setting the example and showing it can be done.
I'd also like to see a lot more use being made of deposit systems. To reduce the problem of transportation channels and increased weight, we could go back to more regional production, for example, and encourage more local industry here in Germany in the process. I also believe we should make more efforts to manage without palm butter and coconut oil. Even if these are cultivated on fair and organic principles, they're simply still being used in too many situations where they aren't necessary. All in all, I'd like to see product development focus even more on regional and seasonal products. We don't need more exotic superfoods – instead, we should look at what's right there outside the door."
Svenja Preuster, Youtuber and author ("Fräulein Öko") (www.youtube.com/user/SvenjaTutorials): "A lot really has happened in the organic food products area in recent years. For 2021, I consider sustainable product packaging as being particularly relevant. My viewers often complain about the difficult choice between packaged organic vegetables and unpackaged conventional products. There are still a few opportunities in this area, in supermarkets and discount stores in particular. I'd be very happy to see more food products in returnable containers, since many vegan food products like yogurt alternatives are still available only in plastic cups. In zero-waste shops, there's an increasing range of organic spreads, antipasti, tomato products and pulses in traditional returnable yogurt glasses or milk bottles. These can be returned anywhere, which makes them particularly practical from a consumer perspective. This transition toward less packaging, and more sustainable packaging, is something I'd also like to see happen for organic products in supermarkets and organic shops."
Sabrina Wagner, self-sufficient mother, permaculture designer and influencer at www.cumnatura-permakultur.de:
I'm a mother to two children and the climate crisis makes me worry about their future. One of the major contributing factors to the crisis is the clearing of rainforest to cultivate fodder or palm oil. I'd like to see even more producers reject ingredients like palm oil to play their part in combating the climate crisis and make a statement to other producers. Even organic palm oil destroys valuable land, and thus also the means of existence for many indigenous populations and valuable living space for animal species that are becoming rarer. As a family, we're aware of the repercussions and buy only products that use no palm oil, and we're happy to pay a little more for them. I think it's well worth striving to provide more education for consumers and users in this area. Often people simply don't know what impact our actions as consumers have on the environment, on the animal world and on local populations. It should also go without saying that local landowners and farmers should be paid a fair price. There's a feel-good benefit, along with more transparency, and it also means women and children in poorer countries can benefit from more education, in or out of school, which in turn is a further step in dealing with the climate crisis.
Before sector and media representatives, along with bloggers, Youtubers and Instagrammers, can meet again in person next year in the exhibition halls in Nuremberg, the eSPECIAL from 17 to 19 February 2021 will be the digital meeting place for the community this year, with live transmission of the BIOFACH and VIVANESS Congress, extensive exhibitor presentations and a range of options for networking. That means sector representatives will still be able to gather knowledge, network and help to shape the sector in 2021.  
Secure your tickets for the BIOFACH / VIVANESS 2021 eSPECIAL now!