BIOFACH Newsroom
Climate change and agriculture: We are the problem – and the solution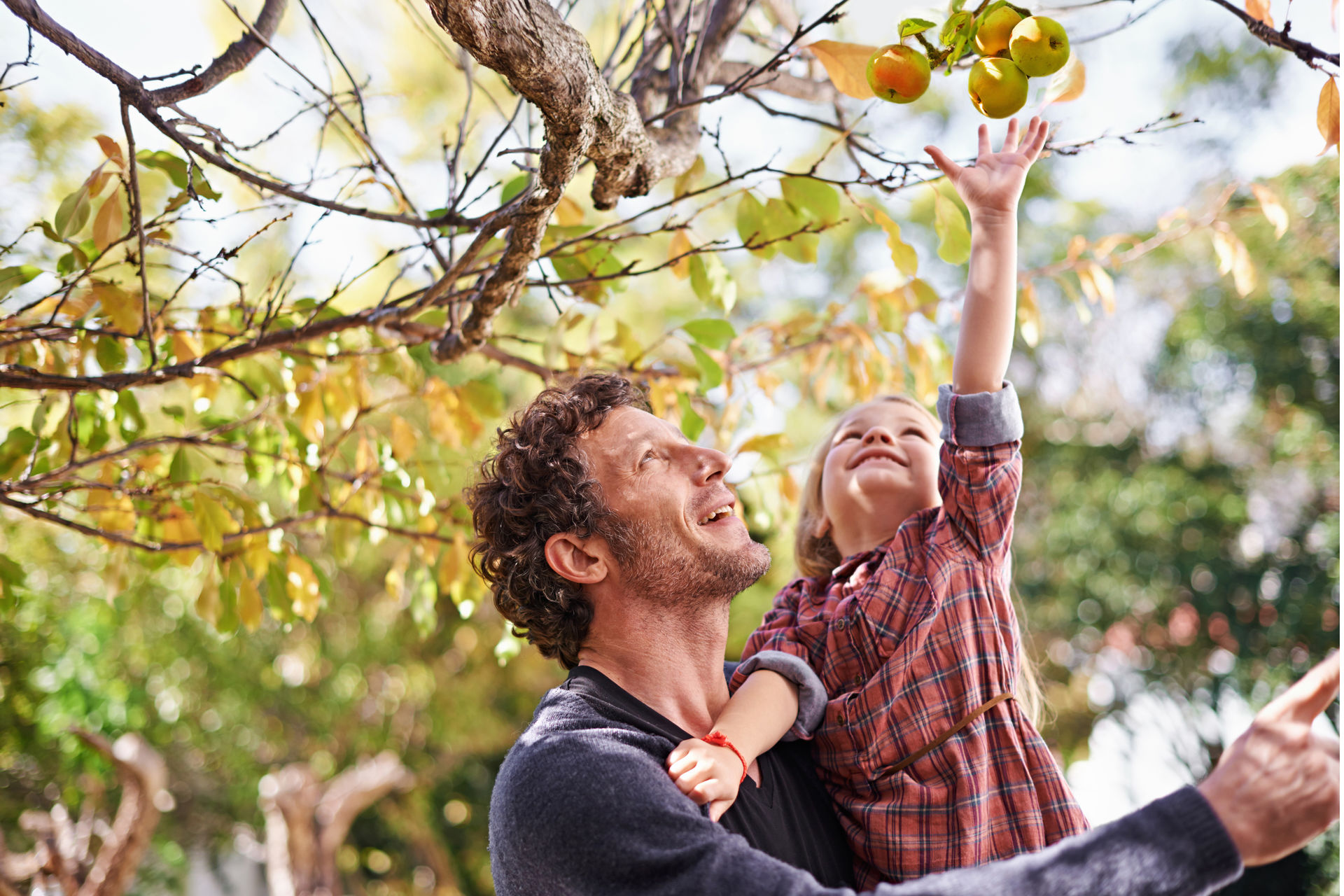 When thousands of tractors blocked streets in a number of German cities at the end of October, it wasn't just an expression of the farmers' discontent with the government's new package of agricultural measures. It also reflected their feeling that they weren't appreciated. Initiators of the mass demonstrations felt farmers were serving as the scapegoats of politics and many NGOs. They sensed a disturbingly negative sentiment in the country – a downright bashing of farmers. One reason for the negative image were the numerous public scandals about the mistreatment of farm animals. On a broader front, however, the issue of climate change gained far greater public attention at latest following the start of the nationwide Fridays for Future demonstrations. It became increasingly clear that each individual as well as the country's agricultural sector share responsibility for the explosive issue of climate change.  
The impact of agriculture on climate change
A special report published by the Intergovernmental Panel on Climate Change (IPCC) in the summer of 2019 and aimed at political decision-makers (source: https://www.ipcc.ch/site/assets/uploads/2019/08/Edited-SPM_Approved_Microsite_FINAL.pdf) clearly put all the facts on the table: Agriculture, forestry and the entire food system have an enormous impact on the climate. This overall sector contributed 23 percent of the man-made greenhouse gas emissions between 2007 and 2016. Methane emissions (CH4) accounted for 44 percent of the total, and nitrous oxide (N2O) even 82 percent. The latter figure is especially alarming, since nitrous oxide is nearly 300 times more harmful to the climate than carbon dioxide (CO2) and is also a factor in deleting the ozone layer. According to IPCC scientists, if you add upstream and downstream emissions to the global food production system, the sector is responsible for 21 to 37 percent of all greenhouse gas emissions.
Germany's Federal Agency for Agriculture and Food calculates that around 11 percent of the country's annual greenhouse gas emissions are caused by agriculture. This means that local agriculture and agricultural land use are responsible for roughly 100 million tons of greenhouse gases a year: carbon dioxide, methane and nitrous oxide each account for about one-third of the total (source: https://www.praxis-agrar.de/umwelt/klimaschutz/klimawandel-einfluss-der-landwirtschaft/). Agriculture can thus be a major lever for alleviating climate change. Whether the climate protection targets set by the German government in its Climate Action Plan 2050 will be sufficient to make a meaningful contribution, however, is questionable. The plan aims to reduce annual emissions from agriculture by 11 to 14 million tons of CO2 equivalents – a unit for standardizing the climate impact of different greenhouse gases – by 2030 compared to 2014. (source: https://www.bmel.de/DE/Landwirtschaft/Nachhaltige-Landnutzung/Klimawandel/_Texte/LandwirtschaftUndKlimaschutz.html).
How can organic agriculture help solve the climate problem?
The chairman of Germany's Organic Food Production Association (BÖLW), Dr. Felix Prinz zu Löwenstein, feels there's obviously strong motivation and urgency for change, and "we have to manage our agriculture in a way to ensure that our children and grandchildren have clean water, healthy soil, a stable climate and functioning ecosystems. The way we tend our fields here and now has everything to do with the chances of survival for future generations. And incidentally, the chances of survival for people elsewhere already." The guiding principle of organic agriculture is to ensure agriculture and a food industry that is suitable for our grandchildren. And the trend is encouraging: Every day in 2018, five farms converted to organic methods.
Concrete approaches to solving how organic agriculture can positively influence climate change are cited by agronomist and soil scientist Prof. Dr. Andreas Gattinger: "Climate-friendly factors include the strict adaptation of livestock to the farmland, the rigorous use of CO2-binding green manuring with nitrogen-producing legumes, and the cultivation of humus in crop production." In an exclusive interview on the positive climate effects of organic production, he elaborates on these and other necessary measures in detail.
How can each of us help solve the problem?
There is no alternative: Each citizen must question and adapt his or her eating habits. Felix Prinz zu Löwenstein agrees: "We can't expect a 100-percent organic world to work with our current dietary habits." These habits not only include what we eat, but what we don't eat. The following three factors thus have the greatest impact on the climate, and at the same time a positive effect on our own health, our wallet, and animal welfare: 
1. Reduce meat consumption
According to the international NGO Grain and America's Institute for Agriculture and Trade Policy (IATP), the five largest dairies and meat companies (JBS, Cargill, Tyson, Dairy Farmers of America and the Fonterra Group) together accounted for 578 million tons of CO2 equivalents in 2016 – more than the oil giant ExxonMobil. In the same year, the 20 largest meat companies and dairies produced 932 million tons of CO2 equivalents and thus more greenhouse gases than all of Germany (source: https://www.grain.org/article/entries/5976-emissions -impossible-how-big-meat-and-dairy-are-heating-up-the-planet). The Oeko Institute in Germany calculates that the production of one kilogram of beef generates around 13,000 CO2 equivalents, while the same weight in vegetables and potatoes produces less than 200 (source: https://www.landwirtschaft.de/landwirtschaftliche-produkte/worauf-kann-ich-beim-einkauf-achten/regional-und-saisonal/wie-kann-ich-klimabewusst-einkaufen/). The message is clear: We have to reduce our consumption of meat and other animal products and eat more plant-based foods – in the interest of our own health as well. The positive impact here, incidentally, would be even greater if one chooses organic quality in those animal products still consumed and in plant products. Over the long term, this shift would contribute to a fundamentally more ecological and ethical food industry. 
2. Reduce food waste
On behalf of Germany's Federal Ministry for Food and Agriculture, the Johann Heinrich von Thünen Institute and the University of Stuttgart conducted a comprehensive study that revealed around 12 million tons of food waste (fresh mass) are produced every year in Germany (source: https://www.bmel.de/DE/Ernaehrung/ZuGutFuerDieTonne/_Texte/Studie-Lebensmittelabfaelle-Deutschland.html). More than half of this mass (52 percent or 6.14 million tons) is produced in private households. Every consumer in the country throws out an average of around 75 kilos of food a year – an unnecessary burden on both the climate and wallet. For perspective: Each individual in Germany consumes about 500 kilograms of food a year.
3. More regional and seasonal products
Opinions differ when assessing the climate balance according to geographical and seasonal aspects, since many factors play a role here. In general, however, it can be said that products with shorter shipping distances and storage time – that is, regional and seasonal products – are the most climate-friendly. But whether you drive to the supermarket to buy five apples or take a bike also plays a role. One practical help here is the seasonal fruit and vegetable calendar published by the Federal Agency for Agriculture and Food, available free of charge online (link: https://www.ble-medienservice.de/3917/der-saisonkalender-obst-und-gemuese-taschenformat-nur-im-10er-pack). You can also get good advice from staff working in organic food outlets, which tend to prefer stocking local or regionally produced food.