BIOFACH Newsroom
Organic Distillery: genies in a bottle for the creative kitchen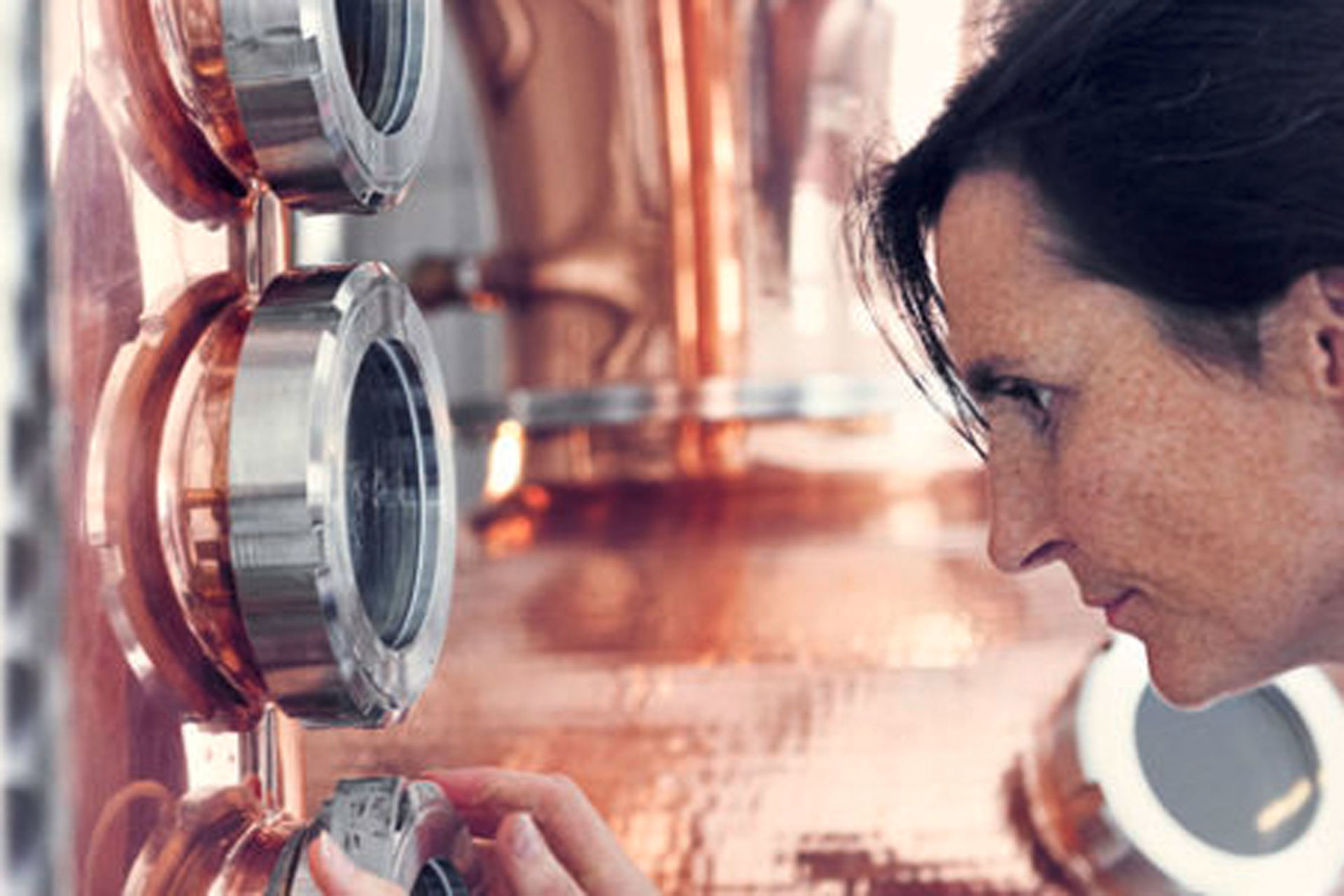 Obsthof Brugger has been distilling fruit brandies for a hundred years now. Fourth-generation distiller Christine Brugger now brings science and craft together in the form of Organic Distillery, based in Friedrichshafen. Brugger draws on her background in sensory science in combining natural aromas and scents in concentrated, multi-layered essences that can be used to provide inspiration in both the kitchen and the bar. The essences obtained in this way can also be used to flavour and add spice to dishes.
She is passionate about what she does: "New levels of taste and surprising aromatic impressions are the result," she explains. Essences are used at the bar to develop and refine creative drinks and cocktails. Every essence has its own aromatic description, which communicates both its sensory background and easy options for combination. "The distillates are left unfiltered to maintain the valuable aromas," comments Brugger, whose passion for scents is behind the development of unusual, hand-crafted distillates.
Organic Distillery is represented in the gin segment with its two idiosyncratic gins aimed at the connoisseurs, "Ginn & Ginnie". "Ginn", with its more austere, woody-resinous accents, is designed more for the masculine palate, while "Ginnie", with a tangy, floral note, appeals more to the feminine senses. "It's an elixir whose strength is best enjoyed neat and at room temperature," says Brugger.

Organic Distillery (www.organic-distillery.de) is one of the exhibitors at the Young Innovative Companies Pavilion, which is sponsored by the German Ministry of Economic Affairs and Energy (BMWI) and is aimed at newcomers and start-ups in Germany. A total of 20 companies will introduce themselves in Hall 9 at BIOFACH, the World's Leading Trade Fair for Organic Food (www.biofach.de), from 14 to 17 February 2018.