BIOFACH Newsroom
Five questions to Alexis from Aroma Olymp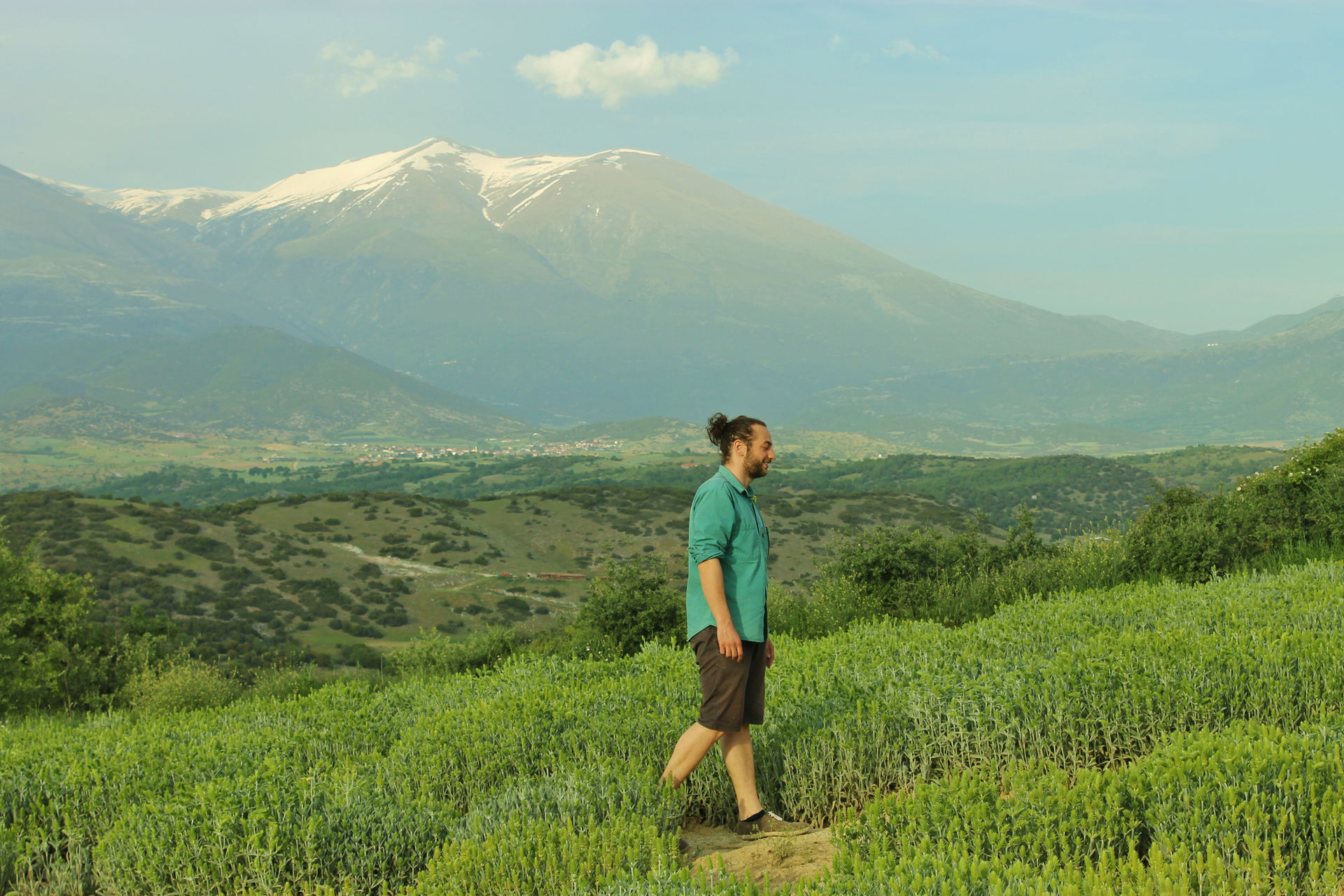 1. What is your business about?  What makes your company and your products special? 
Welcome to our world of high-quality organic products from Greece. With these products, for example Greek Mountain Tea, we invent new creations like herbal blends, liqueur, ice tea and sorbet.
We focus on holistic work processes:
• direct cooperation with the producers  
• Plastic free packaging where possible & labels made from resource-saving grass paper
• Cooperation with a company, which employs people with disabilities
2. Where did the idea come from and how did everything get started? 
Founder of Aroma Olymp is Alexis, born and raised in Hamburg with Greek roots. Inspired by his grandmothers' magnificent cooking skills in Greece, he evolved his passion for good food and products into his profession.
Alexis travelled through Greece, visiting producers and researching, where to find which product in the highest quality. Combined with the curiosity to create and develop own products, it was the foundation for Aroma Olymp.
3. Aroma Olymp at BIOFACH – What do you expect from your participation? 
We are looking forward to participate in one of the most renowned organic food fairs. We expect new cooperation- and wholesale partners including German food retailers and first international contacts as well as experience and knowledge transfer between colleagues and other participants.
4. In your own kitchen and on your tables – what wouldn't you want to miss? What kind of organic food or food ingredient is a culinary must-have? 
Definitely: Greek Mountain Tea, Olive Oil, Balsamic Vinegar and Oregano.
5. Please describe Aroma Olymp with three hashtags:  
#mountaintea
#organic
#foodlovers