BIOFACH Newsroom
Five questions to Tobias from BERTRAND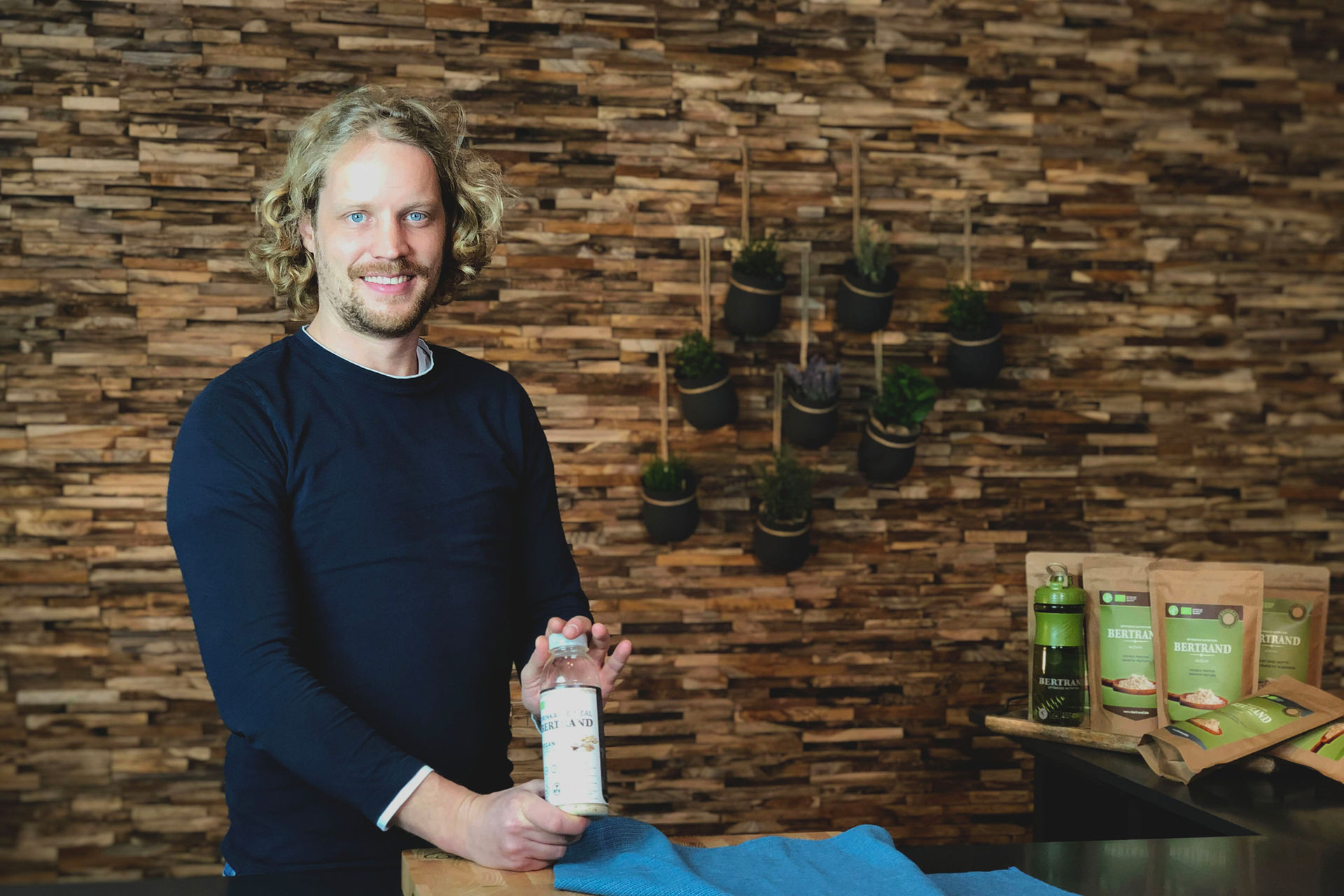 1. What is your business about?  What makes your company and your products special?
Among other things, we have developed BERTRAND, a drinkable meal that contains all the recommended nutrients an average adult needs. We also have two innovative new products, Six Limbs, which are organic insects for which we publish great recipes. And our fruity Whoopsy! shake. With this we go back to the basics, without artificial additives, a shake of real food with vitamin D and calcium.
2. Where did the idea come from and how did everything get started?
My brother Patrick and I wanted to go hiking in Norway, but wanted as little luggage as possible with us. When hiking you also need a lot of energy and so we wanted to develop a food that contains all the important nutrients, is space-saving and quick and easy to prepare. The fact that the product is organic was also important to us and so BERTRAND was born. Inspired by customer opinions, we then came up with our two new products.
3. BERTRAND Food at BIOFACH – What do you expect from your participation?
For us, this will be the first time that we will be at this major trade fair in 2020. Of course we are very much looking forward to introducing BERTRAND, Whoopsy and Six Limbs to many people and to distributing many samples, but also to getting to know all the other products that will be presented at BIOFACH. And where better to make new contacts than at a trade fair?
4. In your own kitchen and on your tables – what wouldn't you want to miss? What kind of organic food or food ingredient is a culinary must-have?
A high-quality plant milk, for example from oats or almonds. It can be used in many ways and tastes great in coffee or BERTRAND shake, for example. But there is also always a delicious organic lemonade in our office refrigerator.
5. Please describe BERTRAND Food with three hashtags: 
#drinkaliving
#sixlimbs
#whoopsy