BIOFACH Newsroom
Five Questions to Vanessa from blattfrisch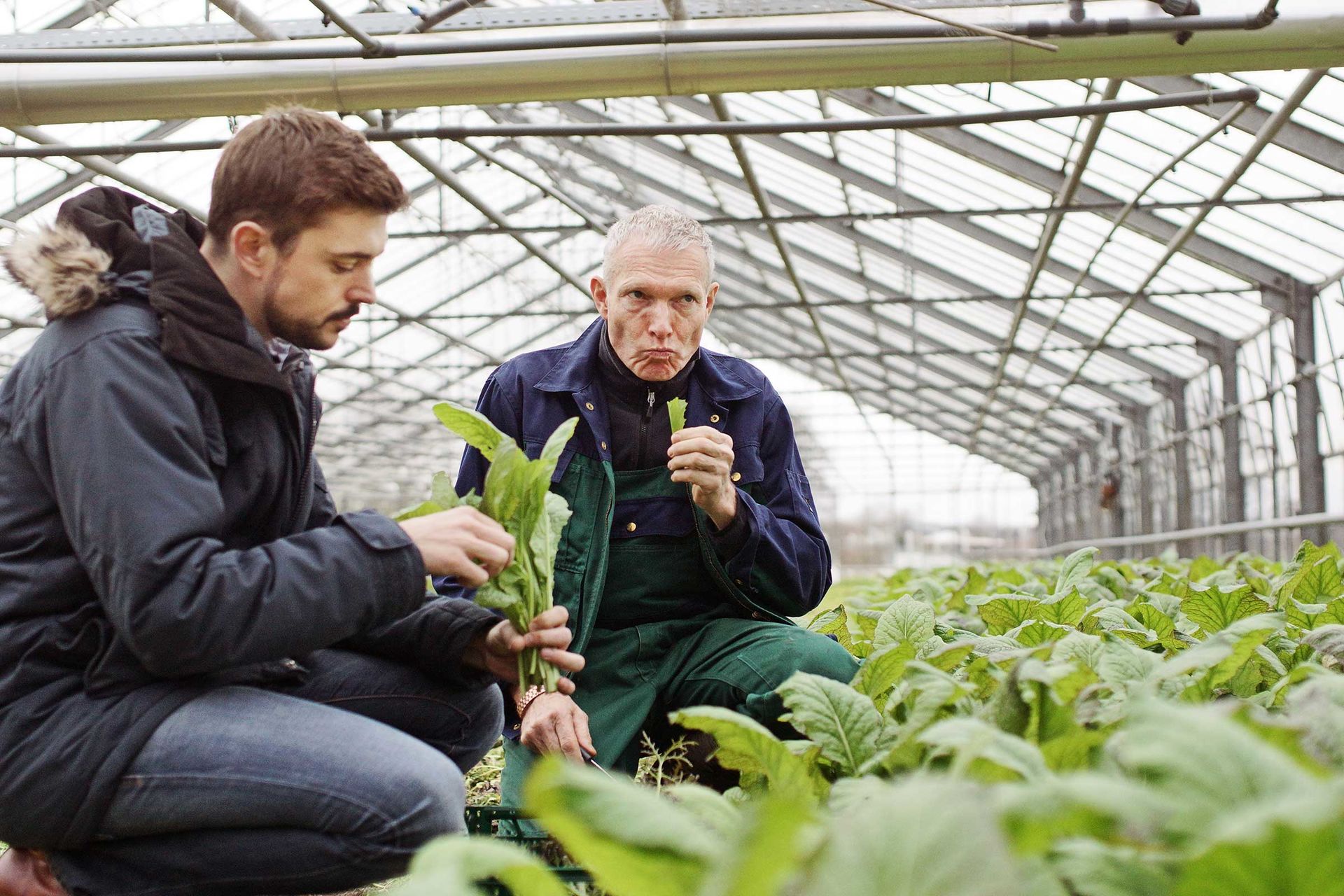 1. What is your business about?  What makes your company and your products special?
Green salads, fresh wraps and delicious delicatessen salads – blattfrisch is all about salad.The ingredients for our salads come from local farms,  which we are in close contact to. Sometimes we even take a few hours off to pay a visit to these farms and get an impression of where our products come from and how they are grown. Our goal is to share this transparency with our customers and to give them a new and easy access to local products. Another advantage of close cooperation with local farms is that we can reduce the time between harvesting our salads and vegetables, processing them and delivering them to our customers. That ensures a fresh and tasteful product. In addition we have a  small product development kitchen, where we develop new products. We try to make sure, that we use seasonal ingredients – for example asparagus in spring, zucchini in summer, pumpkin in autumn or cabbage in winter. Another aspect is, that we only use ingredients, which are healthy and full of important nutrients. Interesting about our convenience-products is definitely how they're packaged. Our salad bowls can be separated in paper and plastic and so we can save up to 75% plastic, compared to conventional salad-boxes. The rubbish problem can't be solved completely (yet), but we have already tried a lot and are constantly looking for new materials and packaging concepts to save the environment.
2. Where did the idea come from and how did everything get started?
It all started with the idea of creating healthy meals with fresh and organic incredients from local farms and rebuilding the connection between customer and producer. With the enthusiasm for healthy food the blattfrisch GmbH was founded by Georg Neubauer in 2014. First our salads were only sold on farmers markets, soon we also started to sell our products in organic supermarkets. We rented a little office in Hamburg, in which we found the perfect conditions for processing, production and working space. In our first year we were focused on selling our products in Hamburg and the surrounding area. Since 2018 our products are also available in other cities in Germany. We are very proud that Deutsche Bahn sells our salads since April 2018 in their on-train restaurants. In order to be able to offer our products in sufficient quantity and best quality, we are cooperating with  trusted production companies since 2018.
3. blattfrisch at BIOFACH – What do you expect from your participation?
We expect BIOFACH to be a chance to "see and to be seen". We love to learn about innovation and new trends. At the same time, exhibitions like BIOFACH are the perfect place for us to network, to meet our current customers and to introduce our concept to potential customers. On the other hand we'd like to exchange our experiences with other Startups, share ideas for new projects and find interesting cooperations.
4. In your own kitchen and on your tables – what wouldn't you want to miss? What kind of food or food ingredient is a culinary must-have?
We would not be the same without our organic coffee. Anja needs coffee to coordinate the daily business, including bills and orders. Paul drinks most of the organic coffee – otherwise he could not care about logistics. Nadine from sales needs coffee to find new customers for our products. Every morning, Georg drinks coffee from his "blattfrisch-cup", so he's concentrated enough to make important decisions. Simon, our chef, has so much to do, that he's not even thinking about coffee and I (Vanessa) need organic coffee to fully focus on marketing and product management.
5. Please describe blattfrisch with three hashtags: 
#healthyfood
#organic
#plantbased