BIOFACH Newsroom
Five questions to the team from fairafric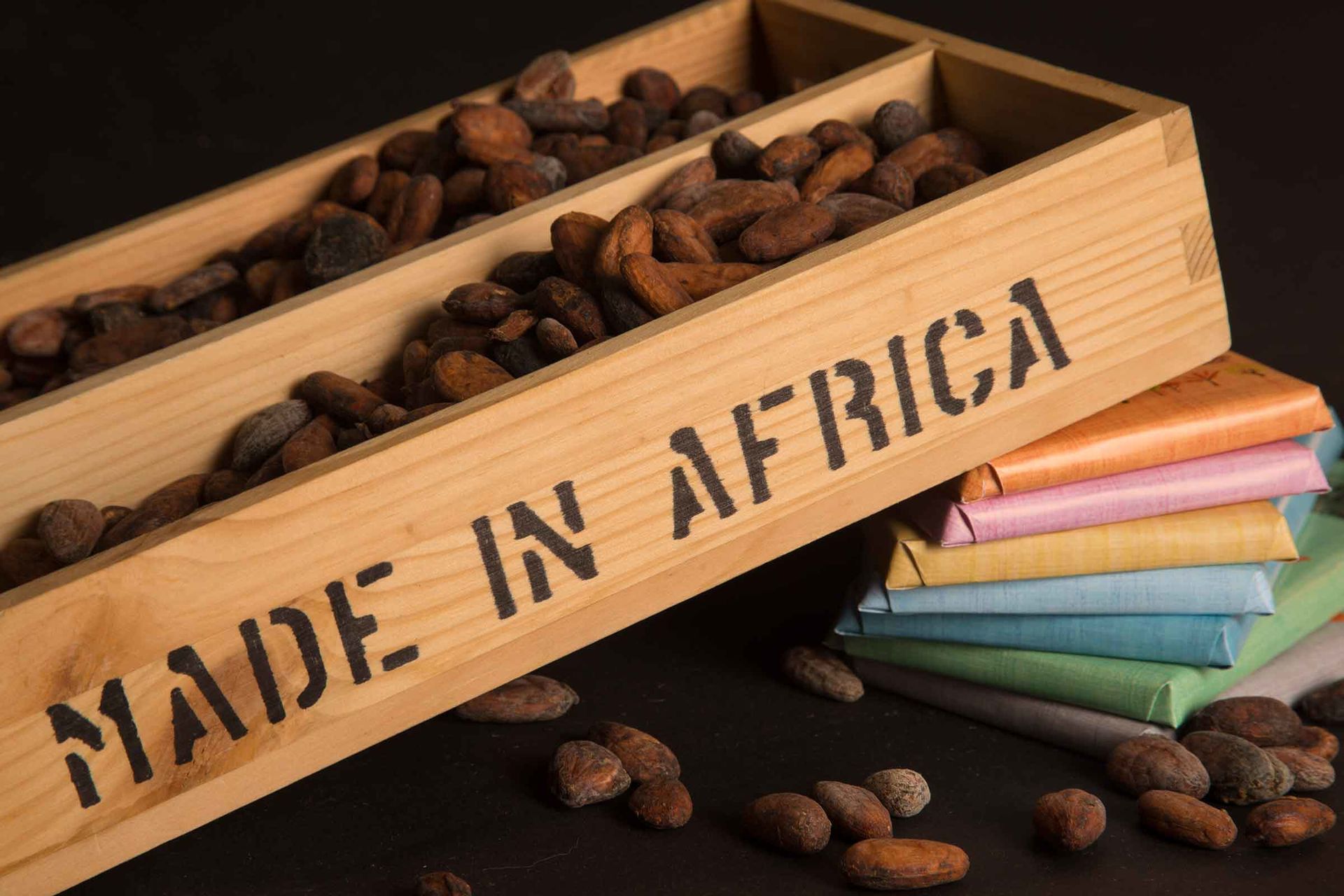 1. What is your business about? What makes your company and your products special?
fairafric produces organic chocolate Made in Africa! Did you know? Most of the world's cocoa comes from West Africa, but fairafric is the only chocolate that you can find on the European market which is actually produced there. We are doing that because producing directly in Ghana creates skilled jobs in the factory, thereby generating opportunities for the local population. Additionally, we increase the local income by five times.
2. Where did the idea come from and how did everything get started?
In 2013, founder Hendrik travelled through East Africa. He learned a lot about the economic structures, leading to a circle of poverty: Most countries only export raw materials, e.g. cocoa beans, while the big money is made in the processing countries in the Global North. In order to interrupt this vicious circle, he decided to produce chocolate in Ghana to create jobs, income and opportunities.
3. fairafric at BIOFACH – What do you expect from your participation? 
Products labelled as "organic" and "fair" can be found in shops like Aldi. fairafric is organic chocolate, but it's more than fair. Indeed, fairafric is fairer than all labels: We don't only pay fair prices to our cocoa farmers, but also produce in Ghana, the cocoa's country of origin. For BIOFACH 2019, we hope to meet and convince even more retailers of our concept than we already did in 2018.
 
4. In your own kitchen and on your tables – what wouldn't you want to miss? What kind of food or food ingredient is a culinary must-have? 
Coffee and chocolate! It's the perfect combination! And by choosing brands which have their whole value creation process in the Global South, we can help to facilitate truly sustainable development.
5.Please describe fairafric with three hashtags:
#MadeInAfrica
#fairchain
#fairchocolate