BIOFACH Newsroom
Five questions to Christine Reich from Dr. Reich's Family GmbH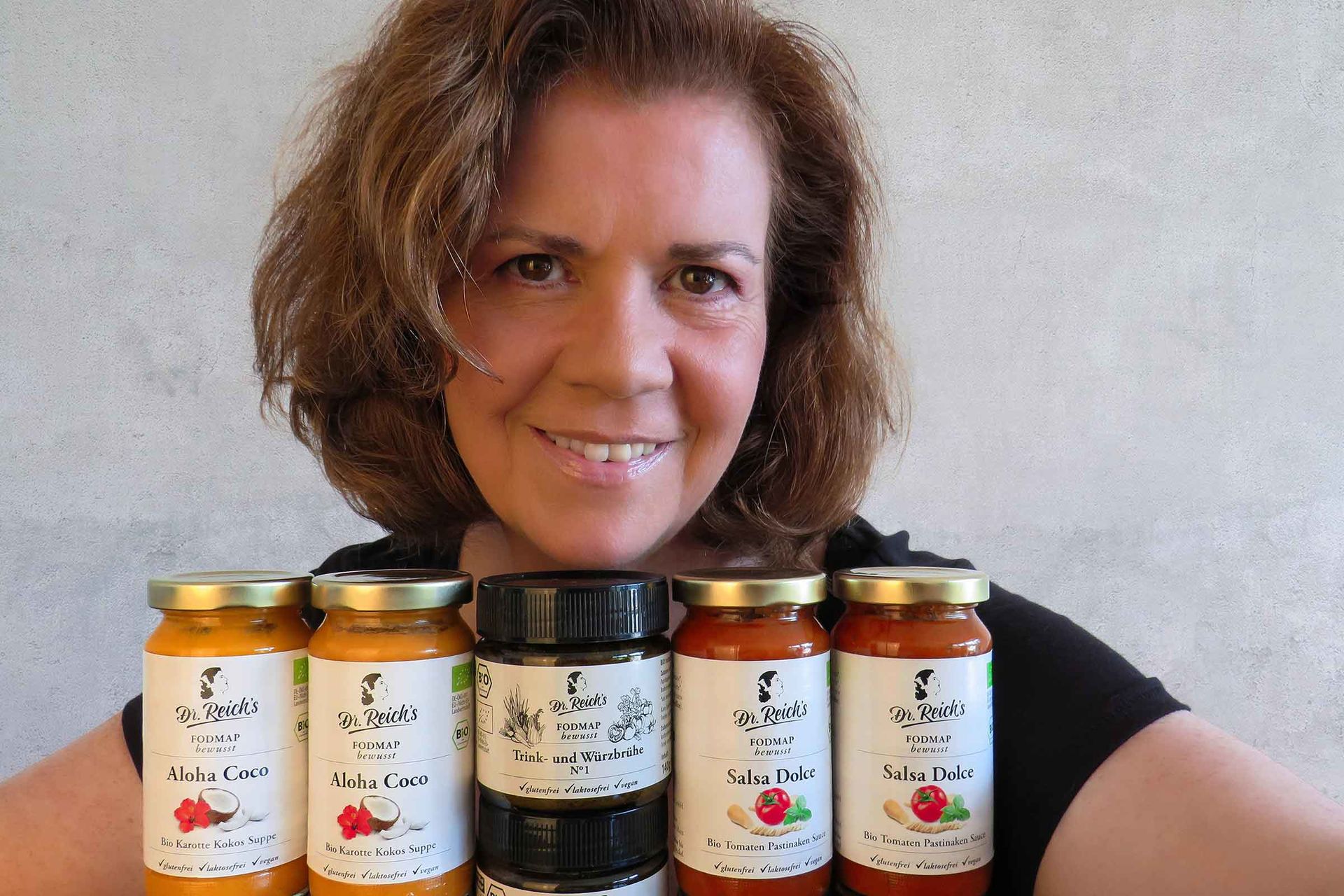 1. What is your business about?  What makes your company and your products special?
Like 14 million other Germans, our family is also affected by the widespread new health problem of food intolerance. This has led us to develop organic vegan delicacies that are free from gluten, lactose, onions, garlic, apples, dates and pulses. Our products are also low in fructose and are FODMAP friendly. This means they contain only a few fermentable, short-chain carbohydrates and sugar alcohols, and are thus well tolerated.
2. Where did the idea come from and how did everything get started?
After a diagnosis marathon spanning a number of years, two members of our family were finally given a name for their symptoms: irritable bowel syndrome. Experts estimate that 16.6 per cent of Germans suffer from this condition. In eight out of ten cases a FODMAP friendly diet leads to an improvement in symptoms. The "Low FODMAP" concept is very complicated, however. To make things easier for ourselves and for other sufferers we develop FODMAP friendly organic food specialities.
 
3. Dr. Reich's Family GmbH at BIOFACH – What do you expect from your participation?
Added values instead of discount prices! The demand for "cheaper, faster, more …" is harmful to health, environment, producers and retailers. Disloyal bargain hunters are always looking for something cheaper. For people with food intolerances and for eco lifestyle gourmets, on the other hand, things can never be healthy or good enough. Highlighting this quality strategy, we want to position ourselves on the market and win selected specialist dealers for our products.
4. In your own kitchen and on your tables – what wouldn't you want to miss? What kind of food or food ingredient is a culinary must-have?
Dr. Reich´s Bouillon No. 1 is a must-have and our bestseller. It is vegan and free from everything that can cause abdominal pain. Gluten free, lactose free, FODMAP friendly. A culinary delight – without onions, without garlic. A treat for your palate: full vegetable flavour and savoury aroma.
5. Please describe Dr. Reich's Family GmbH with three hashtags:
#FreeFromFODMAPgourmetfood
#vegancleaneating
#healthyhappyfood