BIOFACH Newsroom
Five questions to Julia Huthmann from Jacky F.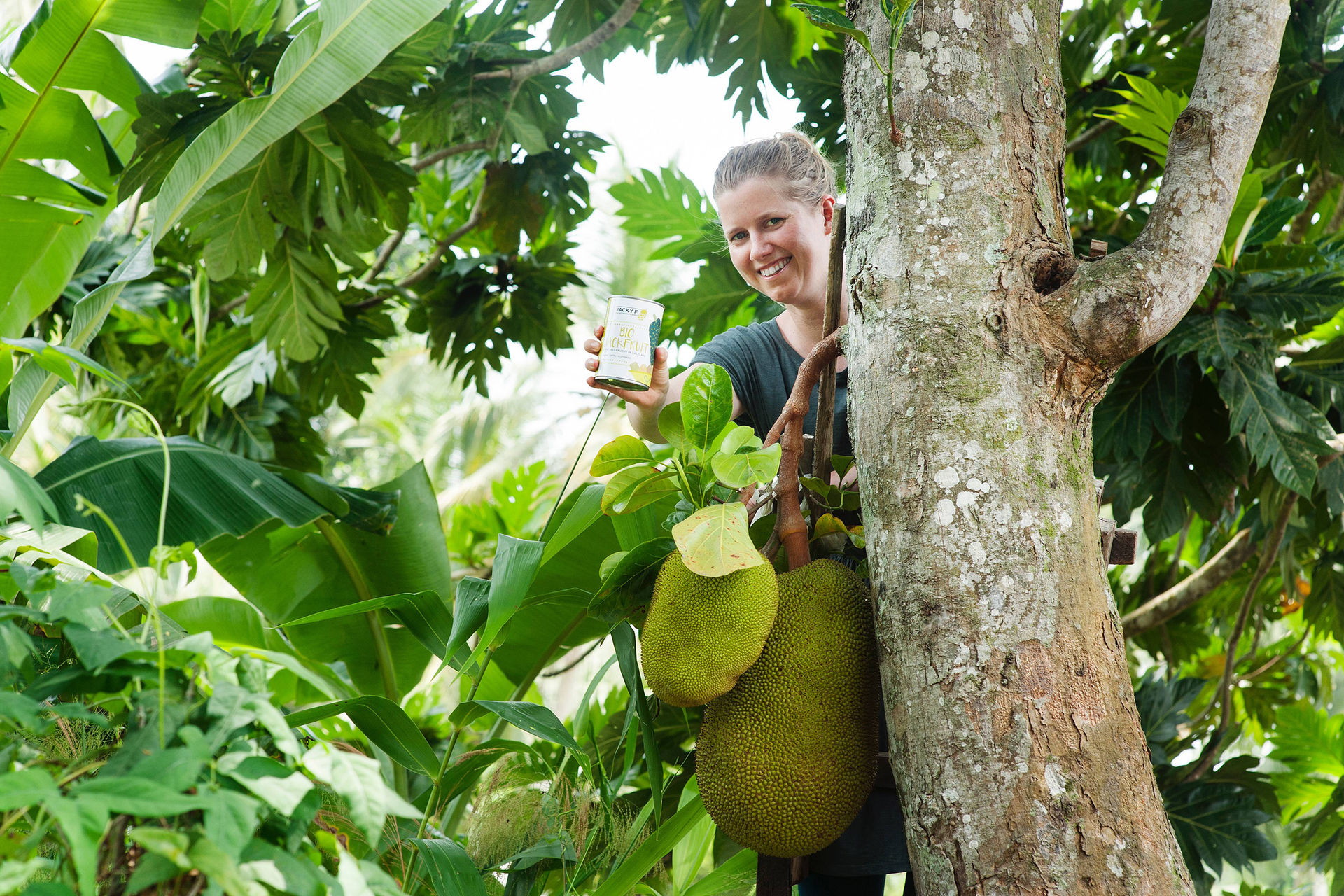 1. It's great that JACKY F. is back at BIOFACH 2020! What exciting things do you have this time?
We're still all about the Jackfruit. But now we're bringing a whole product range to the BIOFACH! From savory, vegan salads with a taste similar to classic meat salads to ripe, sweet jackfruit. As always, the best quality and taste is the most important aspect for all of our products.
2. You are a participant of the booth "Innovation made in Germany". What is special about your company, what is your innovation?
With JACKY F. we were the first company to bring the young organic jackfruit to Europe in 2016 – an absolute innovation! For several years we have been working to make the Jackfruit well known. First in the veggie sector, but now also beyond.
But that doesn't mean that there isn't more innovation to come. On the base of Jackfruit we conjure up many more delicious novelties. Some of them we are presenting full of anticipation at BIOFACH 2020.
3. One year has passed since the last BIOFACH. What has happened in the last 12 months - what do you expect from your participation 2020?
We've launched new JACKY F. products on the market, expanded our team and gained many new partners. But of course there are more and more product ideas and considerations in the pipeline, so that at BIOFACH 2020 we are looking forward to finding the right partners for this. As every year, however, we are also looking forward to the fact that the organic sector will come together again!
4. A personal tip: which organic food trend or product is indispensable these days?
What can I say? Organic jackfruit, of course. It is precisely because of the continuing trend that it is all the more important to obtain Jackfruit from sustainable, organic agriculture. Because we are against plantations & pesticides!
5. Describe JACKY F. with three hashtags:
#jackfruit
#sustainable
#femalefounders