BIOFACH Newsroom
Five questions to Julia Huthmann from Jacky F.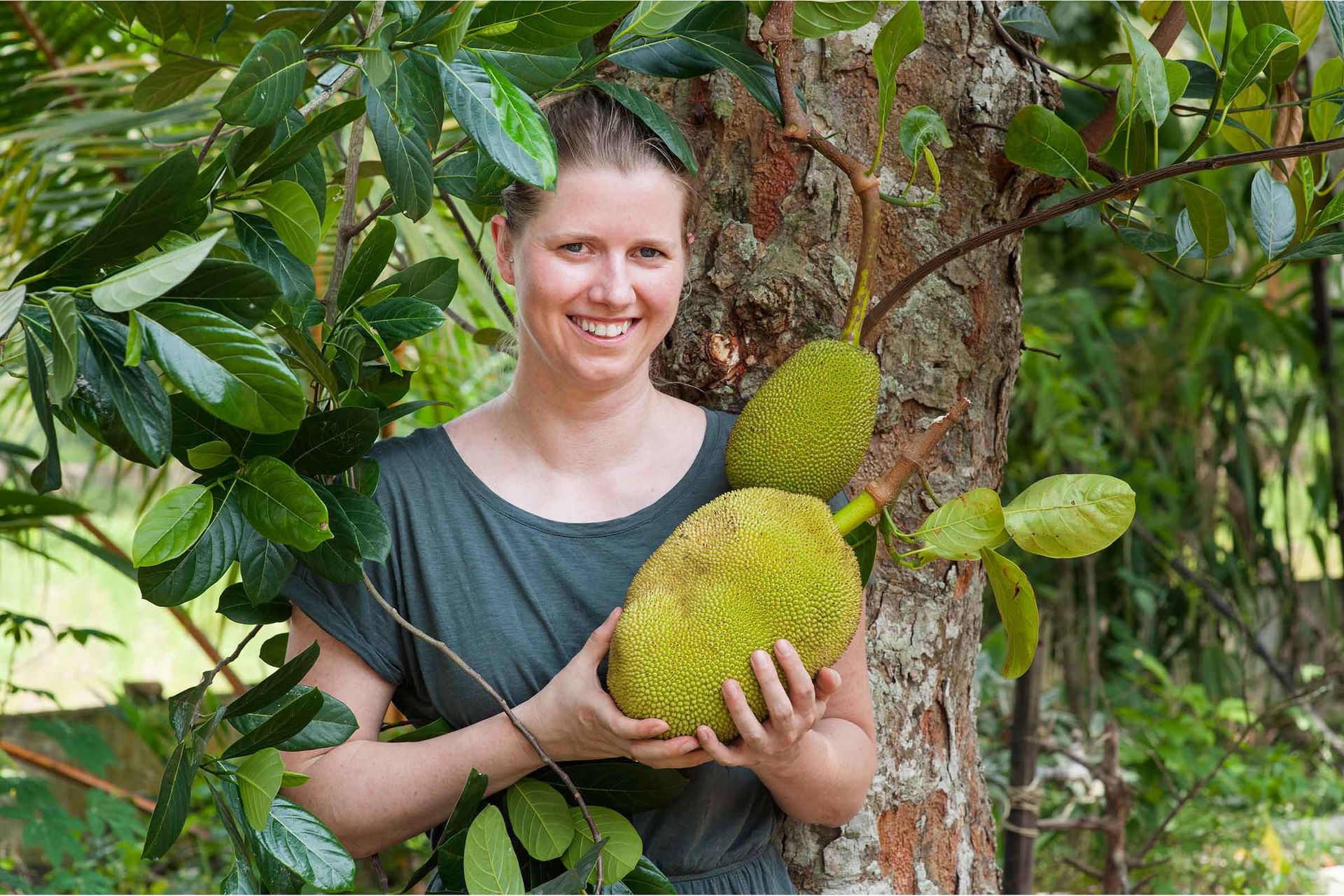 1. What is your business about? What makes your company and your products special?
We loved jackfruit before everyone else in Europe. That's why we started the first organic young jackfruit business in Europe. Jackfruit has this meaty texture which makes it the perfect naturally ingredient for burger, curries and yummy bowls. Furthermore, we push sustainable business and organic agriculture in Sri Lanka forward.
2. Where did the idea come from and how did everything get started?
Julia, the founder of Jacky F., lived in Sri Lanka. One day she discovered chicken in her vegetarian rice and curry. But the chef smiled at her and said, "That's Jackfruit". So, the ideas was born to start a social Food Startup.
3. Jack F. at BIOFACH – What do you expect from your participation?
Make jackfruit more popular! We want to meet retailer, chefs and other people with a similar mindset in order to present jackfruit to a larger group of people. We hope to meet people, so we can implement our ideas and projects in 2019.
4. In your own kitchen and on your tables – what wouldn't you want to miss? What kind of food or food ingredient is a culinary must-have? 
Jackfruit has always a place in our kitchen but pure it is a bit boring, so we need good spices like smoked salt, BBQ sauce and a good Sri Lankan curry powder. max. 250 characters (without spaces)
5. Please describe Jacky F. with three hashtags:
#jackfruit
#sustainable
#femalefounders