BIOFACH Newsroom
Five questions to Maren Borkowski from Kernhaus Cider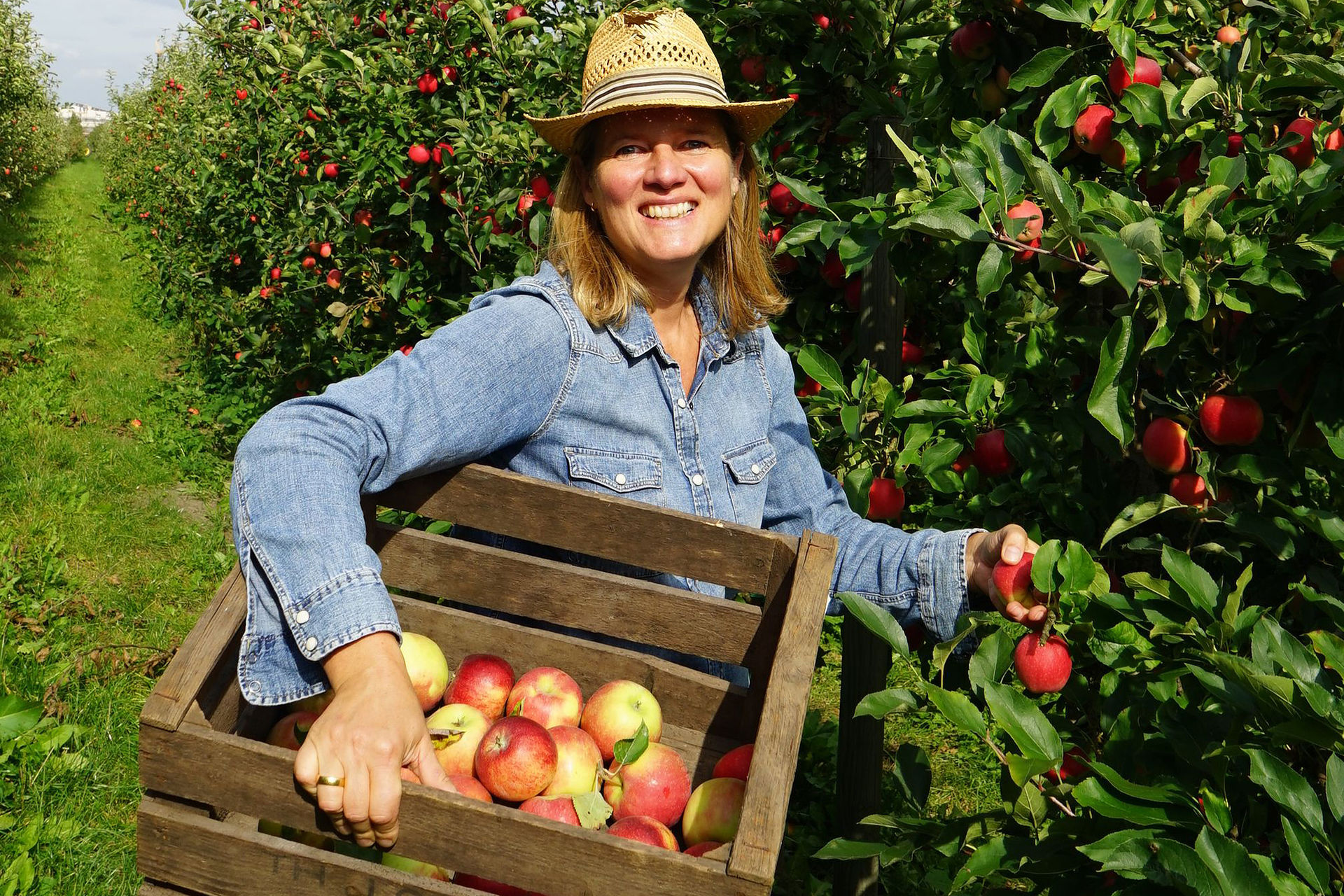 1. What is your business about? What makes your company and your products special?
We produce delicious apple-cider with flavours of perry and blackcurrant. Our cider is traditionally made from freshly pressed juice of old apple varities and from meadow orchards. We simply add juice to the cider – nothing else. That gives more fruity sweetness, but we don't need additional sugar or artificial flavours. It's pure natural. You will taste the difference!
2. Where did the idea come from and how did everything get started?
We are real cider lovers and tasted many fabulous ciders around the world. In our region we couldn't find a product which we really liked in terms of quality and taste. So we decided to produce our own cider and started in the kitchen. We became enthusiastic about this tradition and attended different courses (also in England). Today we are proud to be "certified cidermakers". We named our cider "Kernhaus"- which means "core" - the powerhouse inside a fruit.
3. KERNHAUS Cider at BIOFACH – What do you expect from your participation?
Awareness is the most important step for a young company. Whenever we have tastings, we have positive feedback and can convince people. We want to present us and our delicious cider and hope to have many visitors. The cidermarket is growing and a high craft-quality product can be a good opportunity for retail and catering.
So, dear traders: come along for a tasting! Cheers!
4. In your own kitchen and on your tables – what wouldn't you want to miss? What kind of organic food or food ingredient is a culinary must-have?
We don't only drink cider but also cook with it: a must-have! Apart from that I couldn't live without my horseradish-spread for breakfast. And lots of coffee…
5. Please describe KERNHAUS with three hashtags:
#pureandnatural
#refreshinglydelicious
#ciderlove