BIOFACH Newsroom
Five questions to Manuel Enderle von MAKRi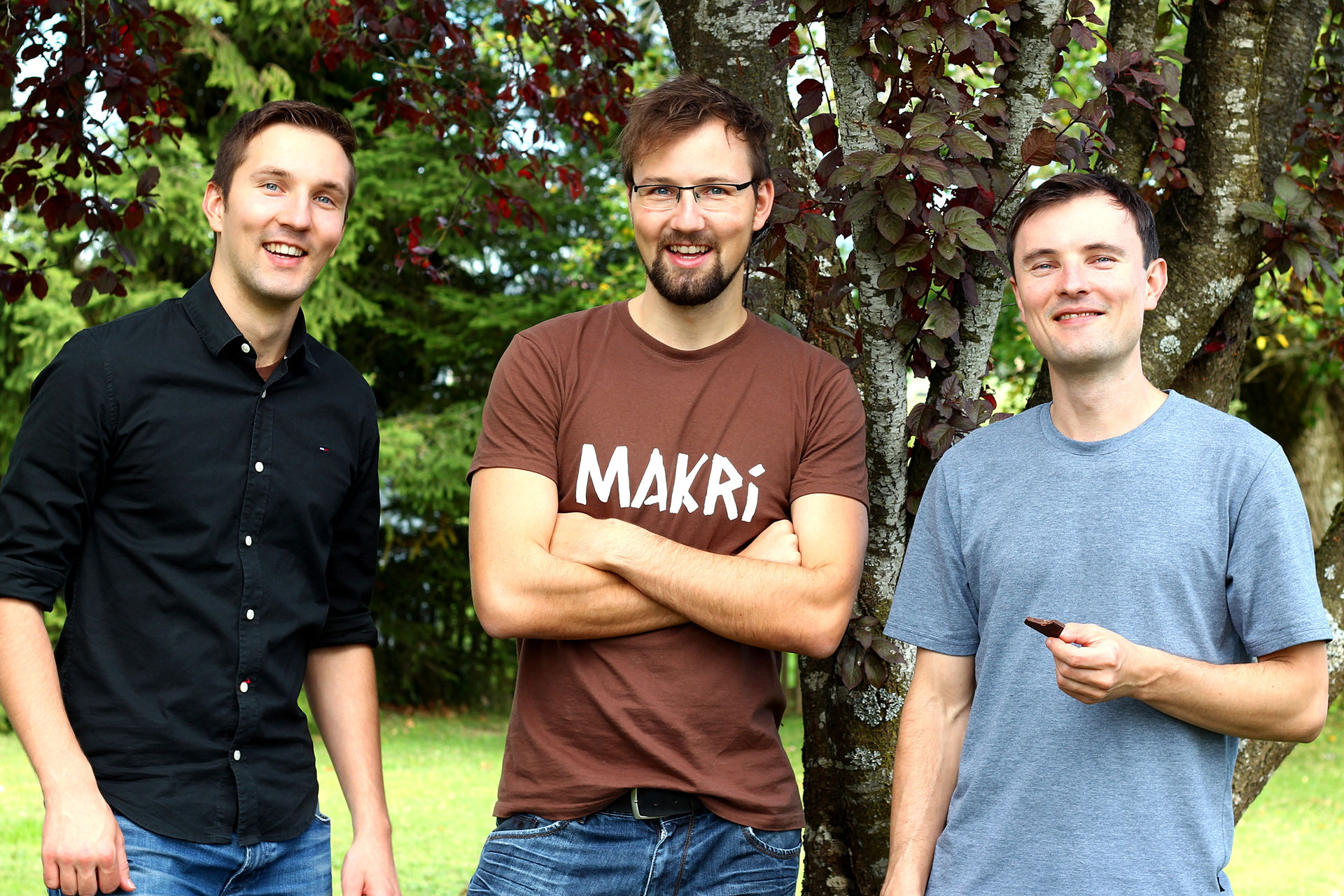 1. What is your business about?  What makes your company and your products special?
At MAKRi there is natural and conscious pleasure in the form of date chocolate. The chocolate is sweetened only with dates and is therefore completely free from refined sugar. It consists of only 3 ingredients: cocoa mass, cocoa butter, ground dates - and nothing more. Behind MAKRi are three brothers from the Allgäu with a passion for natural and healthy nutrition.
2. Where did the idea come from and how did everything get started?
It started with the fact that we refrain from refined sugar and still wanted to continue to enjoy chocolate. That's why we started to create our own chocolate. As big date fans we came up with the idea to use these to sweeten the chocolate. Since our personal enviroment liked the chocolate very well, we wanted to make it accessible to all. That was the start of MAKRi.
3. MAKRi at BIOFACH – What do you expect from your participation?
At BIOFACH, we would like to talk to organic markets and health food stores, who like to taste date chocolate and can imagine making it accessible to their customers. Above all, we expect to establish long-term and lasting contacts.
4. In your own kitchen and on your tables – what wouldn't you want to miss? What kind of organic food or food ingredient is a culinary must-have?
Since we sweeten all our desserts with dates, you always find a large supply of dates in our kitchen.
5. Please describe MAKRi with three hashtags:
#datechocolate
#withoutrefinedsugar
#morenatural