BIOFACH Newsroom
Five questions to Thilo & Laurence from turtle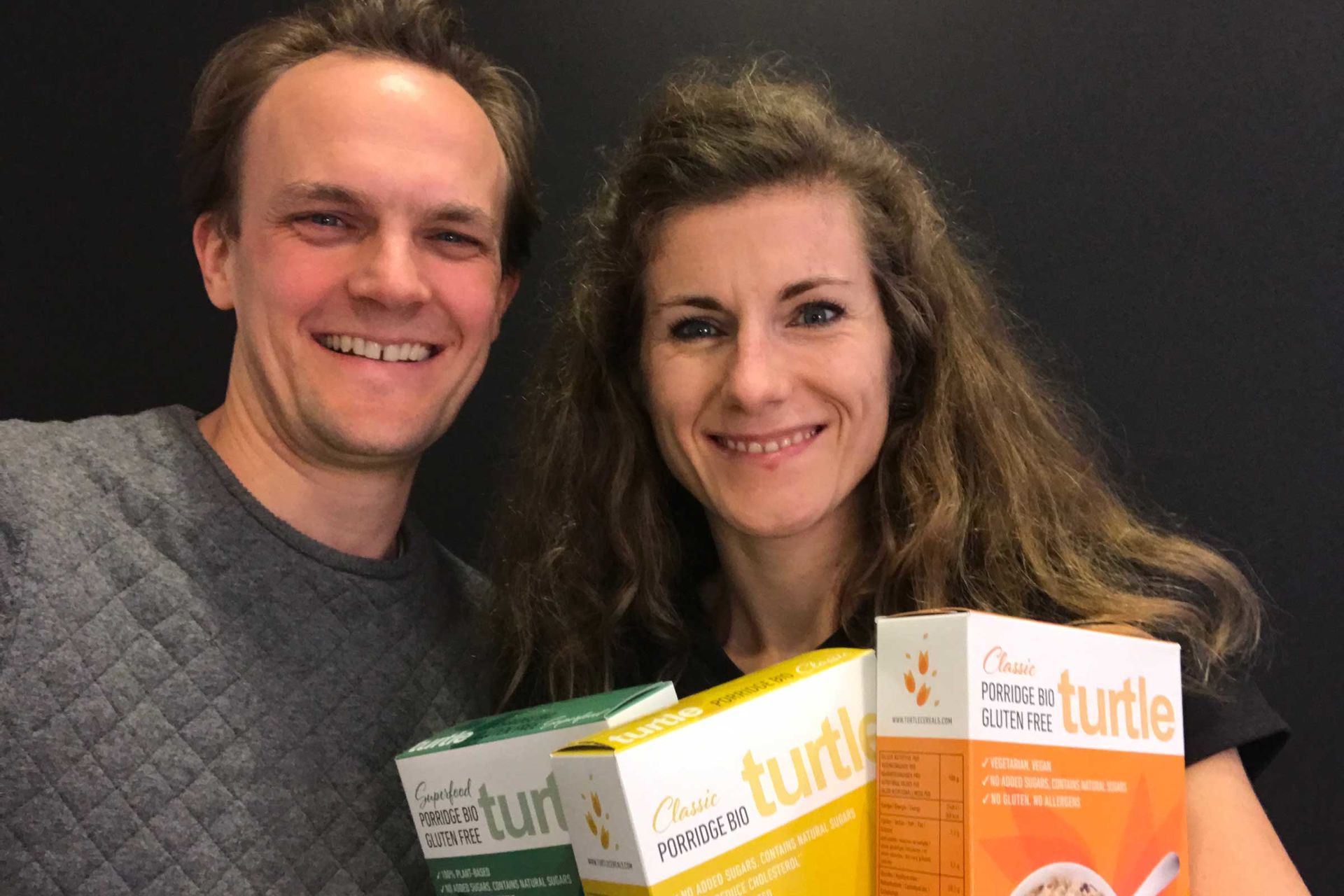 1. What is your business about? What makes your company and your products special?
We launched the first organic porridges. And we are a very idealistic company.
It is insane that we consume more resources than we produce - and still are not able to meet our nutritional requirements.
turtle believes in doing good by offering high quality products that are really healthy. And we want to do good at every step before reaching your kitchen. That is why all our products will always be organic, vegan, without added sugars and sometimes even gluten free.
2. Where did the idea come from and how did everything get started?
Turtle started as a family company with a porridge eating belgo-german couple. When we realized that there were no porrdiges like ours on the market, we saw an opportunity. Madame turtle launched the products on the Belgian market, while Herr turtle did the same in Germany.
3. turtle at BIOFACH – What do you expect from your participation?
We have an excellent product and a strong brand. Our hope is to meet people that believe in us and want to partner with us to make our porridges available to people.
If you are a distributor or a wholesaler, come by to meet us and taste our products at stand 9-620!
4. In your own kitchen and on your tables – what wouldn't you want to miss? What kind of food or food ingredient is a culinary must-have?
Oats! This local grain often eaten unrefined (wholegrain) and is therefore extra rich in fibre and nutrious. As the only cereal that is naturally gluten free, it is easily digested. It has tons of benefits that cannot all be mentioned in 250 characters and last but not least, it is delicious.
5. Please describe turtle with three hashtags:
#turtleporridge
#eatclean
#hotlove